Borot Loz Fortress
(One of Solomon's network of military border fortresses)
Introduction:
While it is true that no fortresses have been found directly on the Darb Ghazza trade route, several have found on either side like Kuntillet Ajrud and Borot Loz ponds: "And above all, south of Qadesh Barnea along important Darb Ghazza, the main route to the Gulf of Eilat, not even one fortress has been found" ("Aharoni Fortress" near Quseima, Zeev Meshel, 1994 AD)
2. "As for the distribution of the sites in the region, although many of the fortresses guard routes that might have been highways, one cannot postulate clearly drawn lines between identical way-stations built at regular intervals, as in the Nabataean spice road. … the Nabataean road see Meshel and Tsafrir 1974. The situation described by no means implies that there was no connection between the fortresses and roads (Finkelstein 1984: 190). The location of some fortresses, such as the Aharoni fortress and Nahal Loz, cannot be explained otherwise. (The "Aharoni Fortress" Near Quseima and the "Israelite Fortresses" in the Negev, Zeev Meshel, 1994 AD)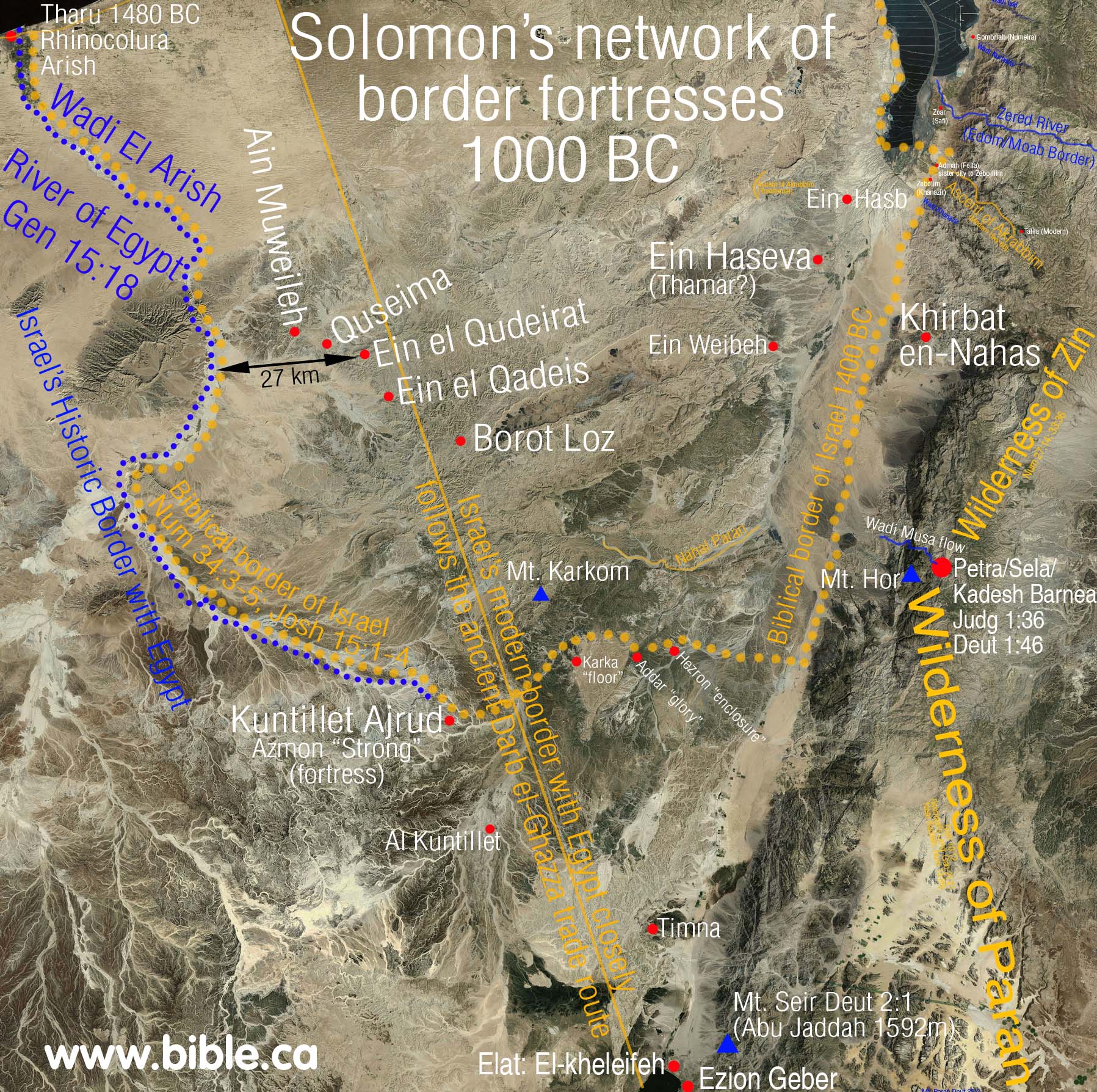 Borot Loz:

Borot (pond) Loz are man made reservoirs that are dated to the time of Solomon. There is a border fortress that has been located here and excavated. One of King Solomon's network of border fortresses. Located about 4 km west of the Ramon Crater.

The ponds are round and square in shape, but are quite shallow, being only 3 feet deep. The ponds were dug out or rock and stones were laid as a liner.

Take Road 40 from Be'er Sheva south turn right on Road 171 before you get to Mitzpe Ramon. About 30 kilometers from the road, before the turnoff to Ma'ale Arod and the foot of Mount Harif, a dirt road branches off to Borot Loz, There is also a well, named Ma'agurat Loz. The path is marked and there are signposts and a dirt road.
By Steve Rudd: Contact the author for comments, input or corrections.