John Blanton, head slanderer for the North Texas Skeptics
Atheist, evolutionist, humanist, Bible hater, North Texas Skeptics staff.
John Blanton is on staff for the North Texas Skeptics and through this organization is directly associated with: Curtis Severns, Daniel Barnett, Elizabeth Hittson, Greg Aicklen, Jack Hittson, Joe Voelkering, John Blanton, John Brandt, John Thomas, Keith Blanton, Laura Ainsworth, Mark Meyer, Mark Meyer, Mel Zemek, Mike Selby, Prasad Golla, Ron Hastings, Tony Dousette, Virginia Barnett.
There is absolutely no question about it that this organization as a whole, is either ignorant of what their organization publishes and the facts that underlie, or is deliberately slanderously dishonest and a promoter of lies.
Although John Blanton falsely accused Patton of misquoting most of his scientific references, Blanton has never supplied any shred of evidence to support this claim. Countless challenges have been made to him and his organization to come clean. Yet his organization continues to make this false unsubstantiated claim. Such is as evil as it is slanderous. We have had many different groups preen through these very quotes and in the end are satisfied Blanton's claims are as unscholarly as they are vacuous.
Although John Blanton falsely accused Patton of having a phony college degree. Blanton also stated that Patton has no formal training in geology and accused Patton of having a fake degree. When he was later directed to our page that details Dr. Patton's credentials, he called Patton a lair. When Key authentic original documents were presented to Blanton, he accused Patton of forging these documents to support, "his phony degree". Blanton actually contacted Jan Williamson, believing this person to be as fictitious as the letter. To Blanton's horror, Jan Williamson was not only a VERY REAL PERSON, but also verified the letter was authentic. When Jan Williamson told John Blanton directly that the accreditation of the school where Patton earned his Ph. D. was valid, like Satan himself, Blanton continued speaking these lies against Patton. Rather than withdraw the charge as false and unsubstantiated, John Blanton, continues to this day with his slanderous accusations.
Blanton and the North Texas Skeptics live by the rule, "If you say something false enough times, people will begin to believe it." Or "throw enough mud and people will look dirty." To this day, the North Texas Skeptics publishes documents that accuse Patton of having a phony degree, yet other than the 5 word title, there is no other information supplied. This is a well known internet scam trick to get the slanderous headlines into web crawler search engines. Such illustrates just how black a heart Blanton and his organization must really have to allow such things to exist at all!
While openly slandering the name of Patton around the world, John Blanton cleverly keeps his name out of sight. John Blanton likes to cower in the dark caves of anonymity only surfacing to make slanderous, evil, unsubstantiated claims he knows, for sure are false. We know he knows they are false, because we have directly shown them to be false. But truth is not something he values. So in addition to being a dishonest liar, John Blanton is a coward. The North Texas Skeptics has no credibility or integrity because of it.
Patton vs. John Blanton debate page
Patton quotes used in lectures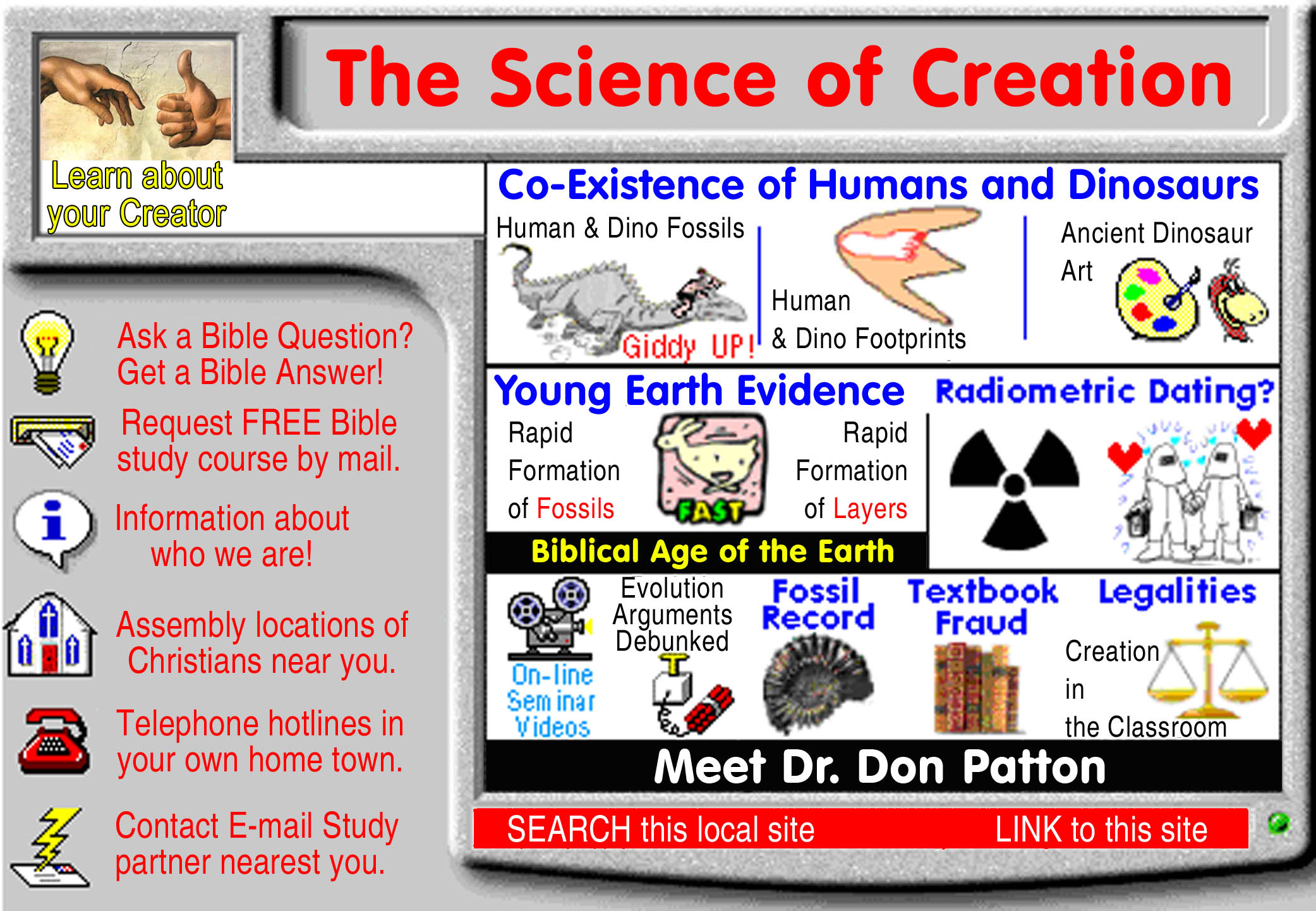 Go To Start: WWW.BIBLE.CA