The Ph.D. of Don Patton from the Pacific College of Graduate Studies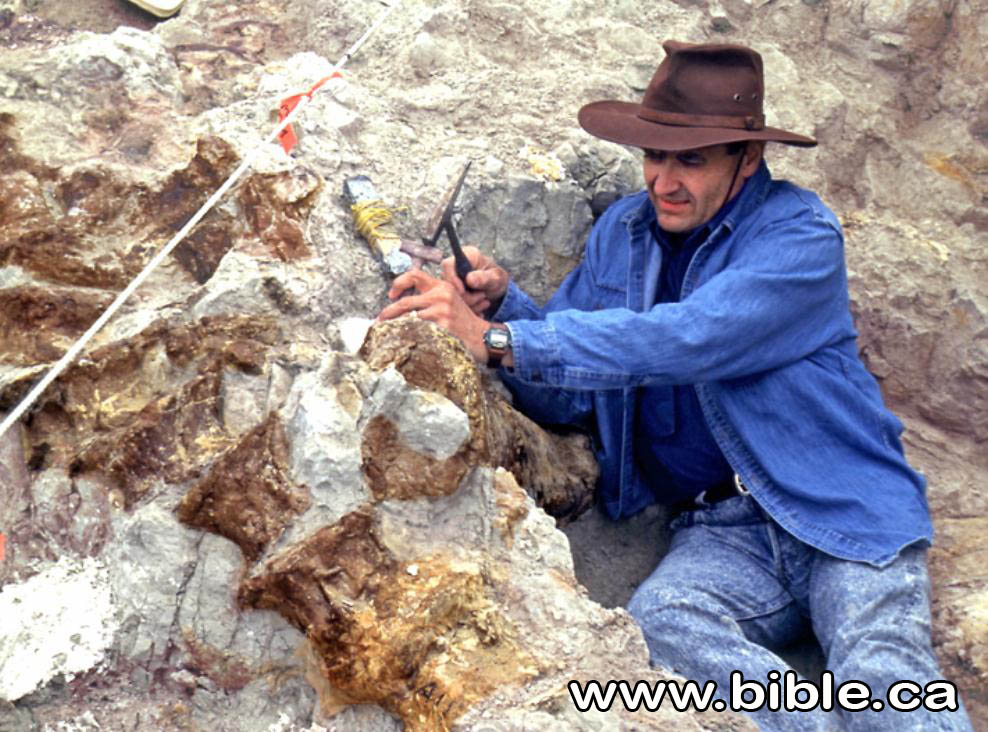 Ph.D. of Don Patton: A Brief History of Pacific College of Graduate Studies
Ian Plimer, a notorious basher of Creationists, has wickedly slandered PCGS, claiming that it had no campus, no library and no faculty. Plimer not only slanders the school and its Principal, Dr. Clifford Wilson (and virtually every other recognized Creationist) but also reflects on the Board of Education in Australia, who granted accreditation to the school. To understand his diatribe, one needs to know something about the man. Please consider the article, "Introduction to Ian Plimer."
Pacific College of Graduate Studies (PCGS), was established in Queensland, Australia, in the area of greater Melbourne in 1980 and operated in cooperation with Kingsley College (KC), which was established by Kingsley Ridgway in 1948. This school was originally known as the Wesleyan Methodist Bible College of Australia. In 1974 its name was changed to honor its founder. Students come from a variety of denominational and national backgrounds.
An alliance was forged between Pacific College of Graduate Studies and Kingsley College when Dr. David Wilson (son of Dr. Clifford Wilson) became Principal in 1985. He served as the Principal of Kingsley College for most of the period under consideration. Facilities for administrative offices on the campus of KC, were designated for use by PCGS. The two schools shared a campus, a library and a number of the faculty taught for both schools. This cooperative effort benefited both institutions assisting them to meet the qualifications for accreditation by the Australian Board of Education.
(It might be of interest that, in January 2008, Kingsley College entered a formal partnership with Tabor Victoria. Tabor has taken on the majority of Kingsley's staff and faculty. Kingsley has gifted the contents of its library to Tabor and Kingsley's campus will operate as a campus of Tabor until the sale of the property. Kingsley will focus specifically on ministerial development for the Wesleyan Methodist Church of Australia.)
Before and after his son's tenure, Dr. Clifford Wilson served as Principal for PCGS. He has the degrees of B.A. and M.A. from Sydney University, Australia; Bachelor of Divinity from the Melbourne College of Divinity (Australia); Master of Religious Education from Luther Rice Baptist Seminary, Atlanta, Georgia, and Ph.D. from the University of South Carolina. He has served as a Fellow of, and Consultant to, the Commercial Education Society of Australia (under Vice-Regal Patronage). In 1971 Dr. Wilson was honored as an Outstanding Educator of America, partly based on his voluminous literary output. He has authored over 60 books, ranging across Bible, Archaeology, Psychology, Education, Creation and various areas of Apologetics.
Dr. Wilson has also been active as an archaeologist, including serving an Area Supervisor at the excavation of Gezer in Israel, sponsored by the prestigious American Schools of Oriental Research at Boston University. At this time he was Director of the Australian Institute of Archaeology.
One of the objectives of PCGS focused on the needs of missionaries in third-world countries who wanted to continue their education with a view to obtaining graduate degrees via distance learning programs.
In response to Plimer's defamation, Dr. Wilson sought and obtained a letter from an official of the Board of Education of Victoria, Australia clarifying PCGS's status. The letter states that accreditation for PCGS is extended to June 30th, 1994, specifying the degrees they were authorized to grant. Dr. Patton's Ph.D. in Education was included within this period.
Dr. George Brown was appointed to the Register of Higher Education Assessors by the New South Wales Department of Education. He wrote an article reviewing the credibility several educational institutions in the Proceedings of the Australian Universities Quality Forum 2004. He has this to say regarding PCGS. "…had its roots in Melbourne, Australia, and in 1993 obtained accreditation from the Higher Education Division of Victoria to offer Masters and PhD level qualifications. This accreditation was short lived though,…"
In Australia, accreditation is a political football, granted by the legislature, not by educators or necessarily, on the basis of educational excellence. Dr. Wilson relates that it became obvious that accreditation would not be extended beyond 1994, unless the school agreed to teach Evolution as the basis for understanding life on earth. Dr. Wilson understood that it might well be possible to ethically fulfill this requirement; nevertheless, he chose not to walk that path. Consequently, accreditation was not renewed.
After this unjust, disappointing setback, the school continued it's work of education, until Dr. Wilson suffered a stroke. Without Dr. Wilson's leadership, the board determined the school would never be the same. They decided the school had served it's purpose and, following carefully prescribed procedure, over a period of time required to honorably matriculate students involved, concluded the academic procedures and closed the doors.
*****************************************************************************
At the time the following letter was composed, the late Dr. Wilson no longer wrote correspondence personally. He dictated to his corresponding secretary and confidant, Ron Suter. Together they produced the following:
November 9, 2010 12:27:09 AM CST
Dear Don…
I have met with Dr. Cliff Wilson this afternoon and we have reviewed all of the email exchanges and copies of documentation that you have supplied.
Our considered opinion is that you actually have in your possession sufficient documentation to show that PCGS was accredited in Victoria, Australia for the actual time for which the accreditation is critical.
Mr. Sri Sripathy (of the Commonwealth Public Service) has been mis-informed.
Jan Williamson (of the Victorian Public Service) was the Officer who had immediate responsibility for the matter of PCGS accreditation. You have a copy of her letter with you.
If you have further interactions with protagonists in Texas over this issue, please know that we support your stand morally and prayerfully.
Every Blessing,
Ron Suter.
John Blanton of North Texas Skeptics made the call!
Although John Blanton falsely accused Patton of having a phony college degree. Blanton also stated that Patton has no formal training in geology and accused Patton of having a fake degree. When he was later directed to our page that details Dr. Patton's credentials, he called Patton a lair. When Key authentic original documents were presented to Blanton, he accused Patton of forging these documents to support, "his phony degree". Blanton actually contacted Jan Williamson, believing this person to be as fictitious as the letter. To Blanton's horror, Jan Williamson was not only a VERY REAL PERSON, but also verified the letter was authentic. When Jan Williamson told John Blanton directly that the accreditation of the school where Patton earned his Ph. D. was valid, like Satan himself, Blanton continued speaking these lies against Patton. Rather than withdraw the charge as false and unsubstantiated, John Blanton, continues to this day with his slanderous accusations.
UPDATE 2015 AD
John Blanton has recently acknowledged:
As of November 2015, John Blanton continues to slander and lie against Don Patton in spite of being corrected by his fellow atheists.

These words are from atheist Jared McCormick

not John Blanton

: "Whether or not you accept Dr. Patton's theories and science, you cannot say that he has twisted information, or misquoted any other scientist. He has been honest, upfront, and forward with all the information he has represented. I have personally checked references of where he has quoted very reputable evolutionists, thinking myself that he must have misquoted, or used ellipses to take away from what the scientist was actually saying, thereby twisting their words. It astounded me to find out that these evolutionists actually have stated these comments in the context Dr. Patton quoted them." (The Newsletter of The North Texas Skeptics, Jared McCormick, Volume 23 Number 10, October 2009)

Blanton has posted and acknowledged (along with expected derogatory comments) portions the letter from Jan Williamson of The Department of Education in Australia, documenting that PCGS was accredited when my degree was granted. Then Blanton adds, "But wait. There must be more to all this PCGS business. George Brown has written a review of dubious educational institutions. He has this to say:… "Pacific International University had its roots in Melbourne, Australia, and in 1993 obtained accreditation from the Higher Education Division of Victoria to offer Masters and PhD level qualifications. This accreditation was short lived though, and the university relocated to Missouri, USA. …" Proceedings of the Australian Universities Quality Forum 2004 (Dr. Brown has been appointed to the Register of Higher Education Assessors by the New South Wales Department of Education.) (see: The Newsletter of The North Texas Skeptics, Volume 23 Number 10, October 2009)

Not all atheists are dishonorable and "play dirty". John Blanton, wrongly assuming he will not meet God in judgment for his sins, loves darkness and like the Devil, is a "father of lies".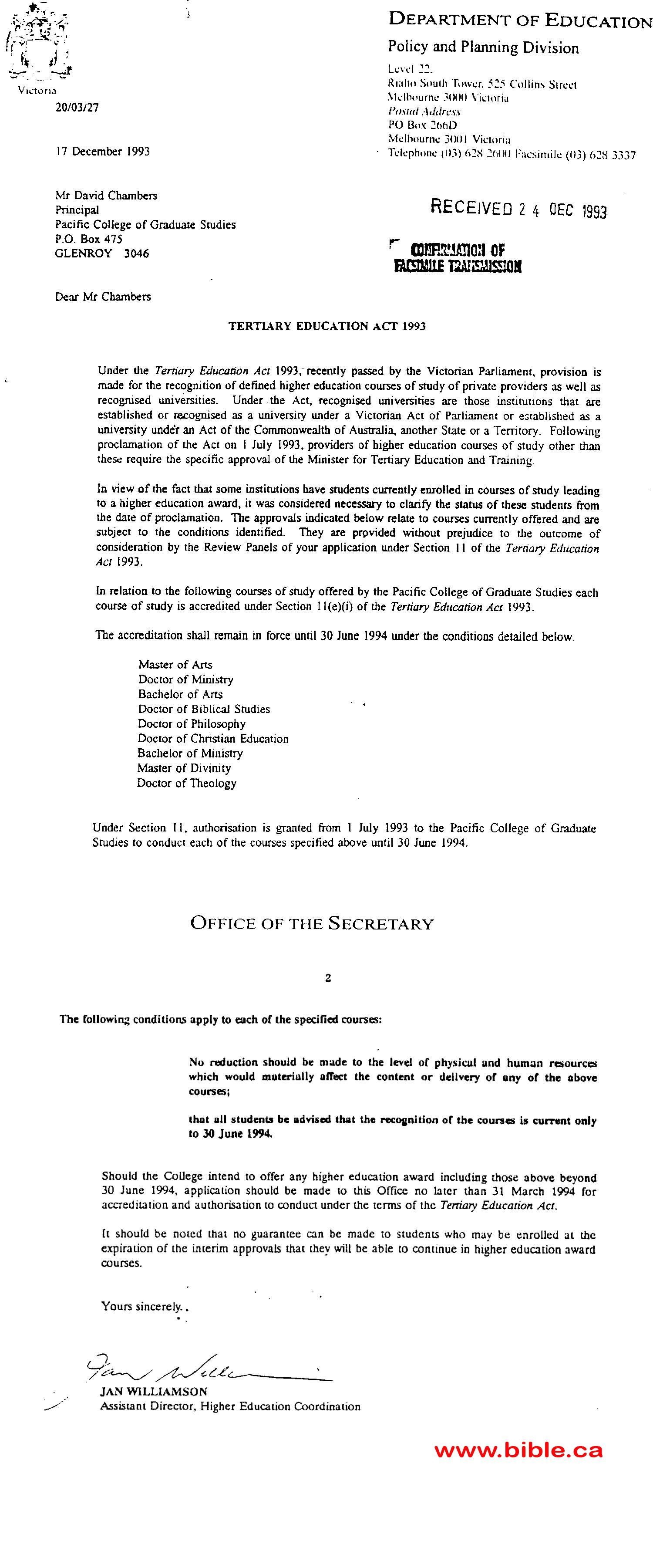 Meet Don R. Patton, Ph.D.
Email: dpatton693@aol.com
Worked as Geologist
in US, Canada, Australia, England, Mexico, Peru, Bolivia, Jordan, Israel and Turkey.

Participated in dinosaur excavations in Colorado, Texas, Wyoming, Canada.

Dr. Don Patton is pictured excavating a stegosaurus, together with a Camarasaurus, near Dinosaur, Colorado.
Professional Profile of Dr. Don Patton:
Professional membership affiliation:
1. American Association For The Advancement Of Science
2. Geological Society of America (Spoke at annual convention)
3. The Society of Vertebrate Paleontology
4.
Society for Sedimentary Geology
5. National Speleological Society
6. International Who's Who, Honored Member
Lectured on college campuses, including:
1. Austin Peay State University, Clarksville, TN
2. Fresno State University, Fresno, CA
3. Lamar University, Beaumont, TX
4. Louisiana State University, Baton Rouge, LA
5. McMaster University, Hamilton, OT, Canada
6. Ogelthorpe University, Atlanta, GA
7. Texas A&M University, College Station, TX
8. Texas A&M University, Galveston, TX
9. Texas A&M University, Commerce, TX
10. University of Central Arkansas, Conway, AR
11. University of Southwestern Missouri, Joplin, MO
Additional experiences include:
1. Conducted up to twelve Creation/Evolution Seminars a year for thirty years
2. Numerous public debates on creation/evolution including radio and TV debates
3. Appeared on NBC Special w/Charlton Heston: "Mysterious Origins of Man"
4. Testified three times before Texas State Textbook Committee, Austin, TX
5. Staff geologist of Creation Evidence Museum, Glen Rose, TX
6. Vice Chairman of Metroplex Institute of Origin Science
7. Preached the gospel as an evangelist for over 40 years
Education:
1. Florida College, Temple Terrace, FL (Bible) 1959-1963
2. Austin Peay State University, Clarksville, TN (Geology) 1973-1974
3. Indiana Univ./Purdue Univ., Indianapolis, IN (Geology) 1974-1976
4. Pacific School of Graduate Studies, Melbourne, Australia (Geology) 1989-1991
5. Pacific School of Graduate Studies, Melbourne, Australia (Education) 1992-1993
6. Ph.D. in Education granted 12/10/1993 (Pacific School of Graduate Studies)
(A brief history of the Pacific School of Graduate Studies in Melbourne, Australia, click here.)