The Book of Judges: Samson
1118 - 1078 BC
Zorah: Samson's home
click for high resolution panorama photo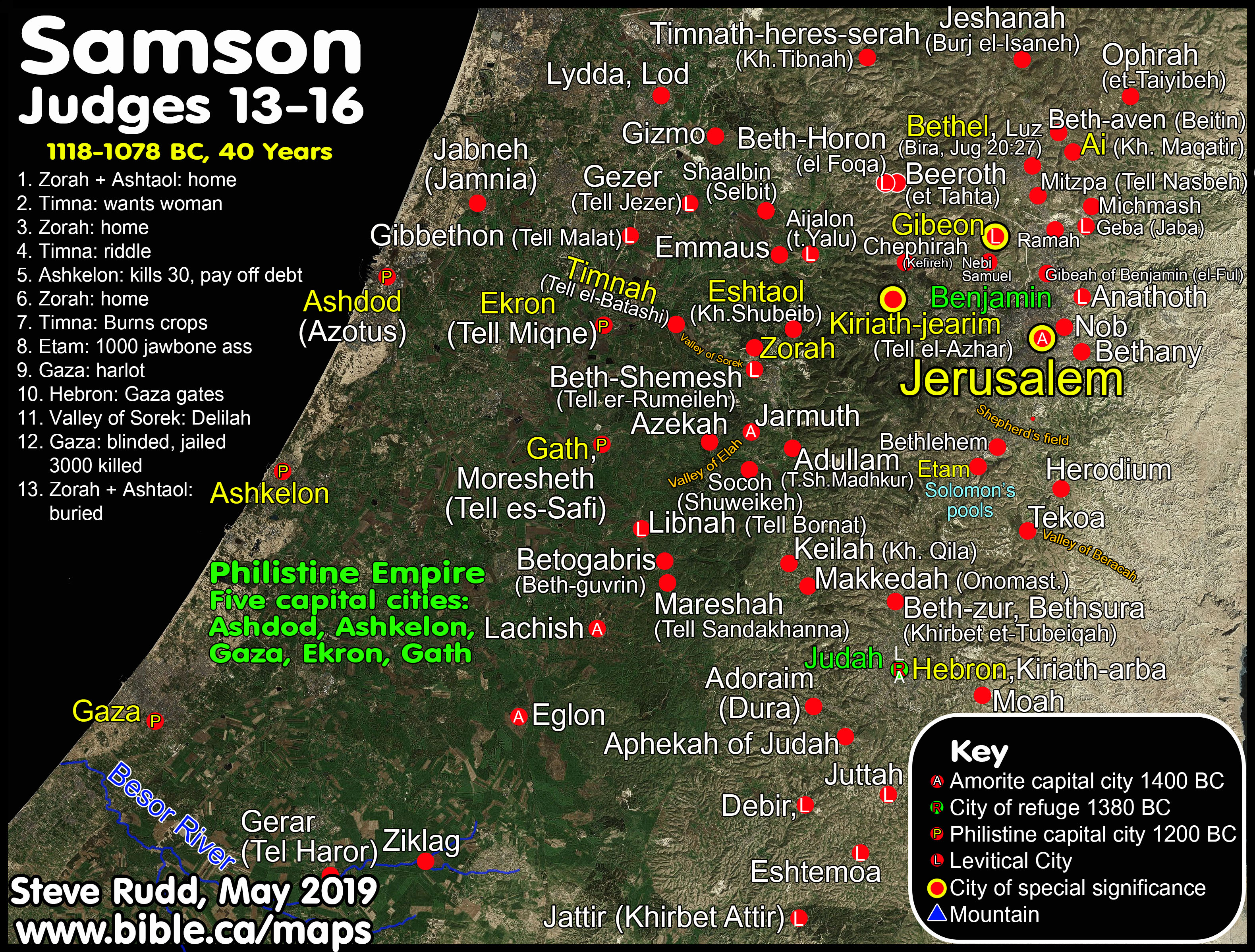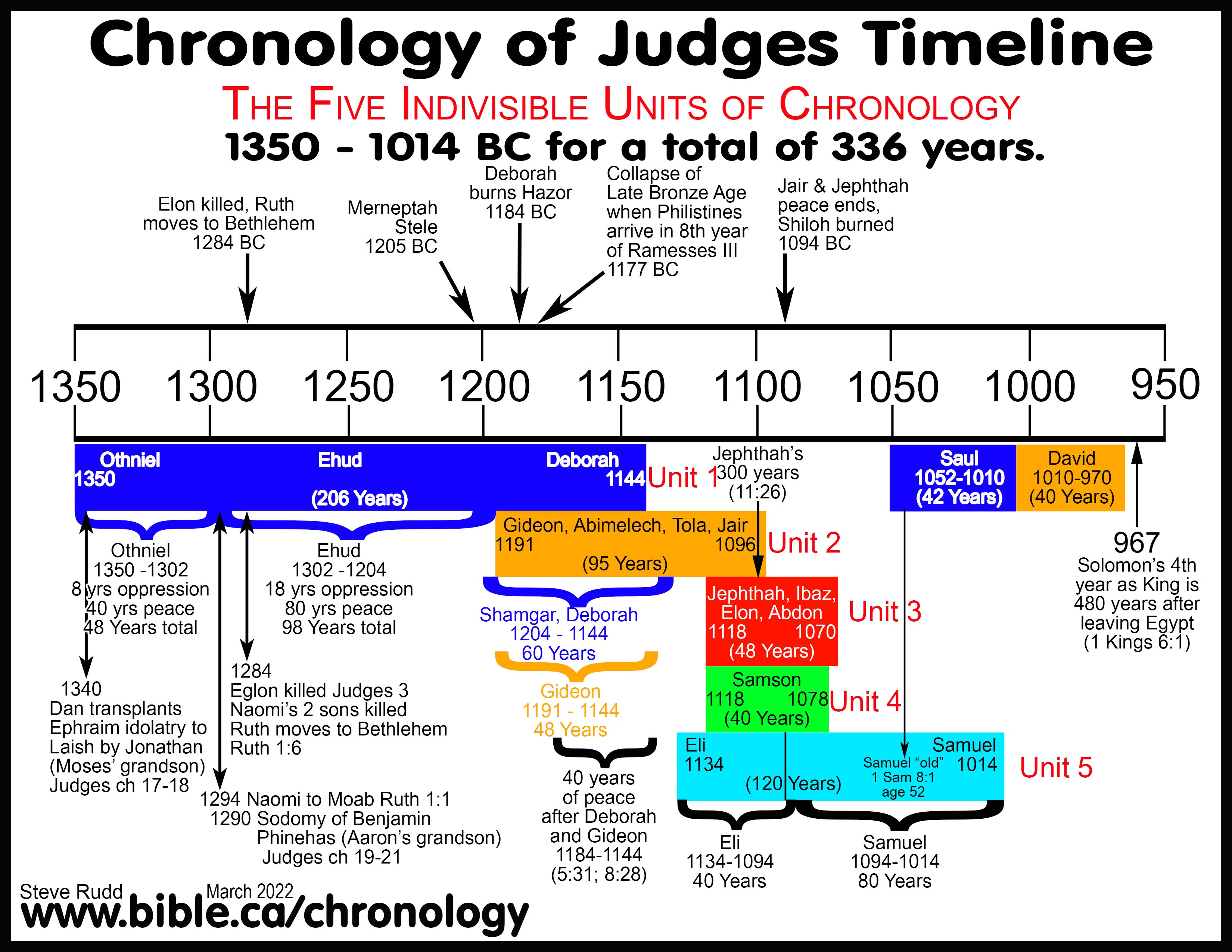 Timeline, maps, chronology, sermons of Samson
Maps of the Samson, Timeline of Samson
Sermons and Outlines of Samson
Archeological evidences of Samson
Old Testament Chronology and Timelines

Chronology

of the Flood outline

Chronology

of Egypt outline

Chronology

of the Exodus outline

Chronology

of Judges outline

Chronology

of Ruth outline

Chronology

Eli-Solomon outline

Chronology

of Kings outline

coming

Judges Sermon Outlines

Conquest

Othniel, Ehud, Ruth

Deborah

Gideon

Jephthah

Samson

Eli, Samuel, Saul, David

1406-1399

1350-1204

1204-1144

1191-1144

1118-1094

1118-1078

1104-1004

Josh 1-15

Judges 3, 17-21, Ruth

Judges 4-5

Judges 6-9

Judges 10-12

Judges 13-16

1 Samuel 1-31

Canaanites

Mesopotamia, Edom

Hazorites

Ishmaelites, Midianites

Ammonites

Philistines

Philistines, Ammonites, Amalekites
The Book of Judges: Samson
Introduction:
Samson and Jephthah lived at the same time and were the two bad boys of the Judges. Samson was a dumb womanizing super-stud and Jephthah was a teenage runaway; punk gang leader who hung out with low-lives known in the bible as "sons of Belial" (worthless men).
Samson lived in Zorah
Zorah: Samson's home
click for high resolution panorama photo

Conclusion:
Although Samson and Jephthah were not up the moral or social standards of someone like King David, God used these two men to liberate Israel from those who oppressed Israel.
By Steve Rudd: Contact the author for comments, input or corrections.